Will the Presbyterian Church (U.S.A.) Become a Peace Church?
On the Peace Dis­cern­ment Interim Report
By Sara Dorrien
from JusticeUnbound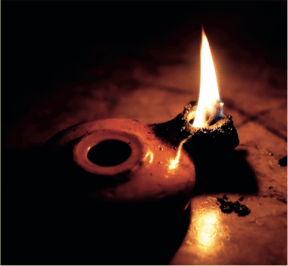 Nes­tled qui­etly within a jam-packed week of hotly debated issues rang­ing from divest­ment in com­pa­nies prof­it­ing from the occu­pa­tion of Pales­tine to mar­riage equal­ity for same-sex cou­ples, The Interim Report from the Peace Dis­cern­ment Steer­ing Team was received and passed by the Pres­by­ter­ian Church (U.S.A.)'s 220th Gen­eral Assem­bly. Though it received rel­a­tively lit­tle atten­tion and was far from being a "hot but­ton issue," the process out­lined in the report has the poten­tial to trans­form the way the denom­i­na­tion engages and reacts to a myr­iad of issues related to war, ter­ror, and vio­lence. Pres­by­te­ri­ans face a sig­nif­i­cant ques­tion: Are we called to become a Peace Church, com­mit­ted to nonviolence?
After being selected and com­mis­sioned fol­low­ing the 219th Gen­eral Assem­bly in Min­neapo­lis, mem­bers of the Steer­ing Team (The Rev. J. Mark David­son (Chair), Dr. Kathryn Poet­hig, Ms. Shaya Gre­gory Poku, Ms. Jes­sica Hawkin­son, Ms. Sha­heen Amjad-Ali, The Rev. Craig Hunter, staffed by Rev. Dr. Chris­t­ian T. Iosso of the Advi­sory Com­mit­tee on Social Wit­ness Pol­icy and Rev. Roger Scott Pow­ers of the Pres­by­ter­ian Peace Fel­low­ship) met reg­u­larly and devised a 6-year dis­cern­ment process that would engage all lev­els of the denom­i­na­tion. Accord­ing to the Interim Report, the Steer­ing Team was directed by the Gen­eral Assem­bly Mis­sion Coun­cil (now the Pres­by­ter­ian Mis­sion Agency Board) to do the following:
Seek clar­ity as to God's call to the church to embrace non­vi­o­lence as its fun­da­men­tal response to the chal­lenges of vio­lence, ter­ror, and war; and
Iden­tify, explore, and nur­ture new approaches to active peace­mak­ing and non­vi­o­lence, report­ing to the 221st Gen­eral Assem­bly (2014) with rec­om­men­da­tions for pol­icy and action."[1]
The impe­tus for this broadly par­tic­i­pa­tory dis­cern­ment process, rec­og­nized and orches­trated largely by mem­bers of the Pres­by­ter­ian Peace Fel­low­ship, was the feel­ing that the Church's model for engag­ing issues of war and violence—namely, the Just War tradition—was defunct. The cri­te­ria used by that tra­di­tion to deter­mine the neces­sity or moral­ity of vio­lence had not only failed to deter the major­ity of wars the denom­i­na­tion now calls regret­table, but it also com­pro­mised the integrity of the Chris­t­ian wit­ness and respect for the early Church, much of which embraced non­vi­o­lence unequiv­o­cally. Just War cri­te­ria has also, arguably, led to the assump­tion that vio­lence can be redemp­tive in a soci­ety already sat­u­rated by vio­lent images, lan­guage, and behavior.